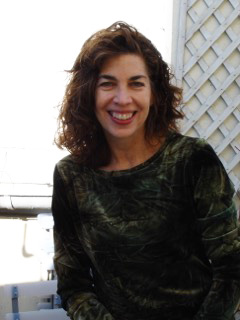 Bernice Schneider is an award-winning documentary film editor, who trained as a filmmaker at MIT's Media Lab, under the direction of cinema-verité filmmaker Richard Leacock. Bernice has worked as an editor of independent and broadcast documentary films for over 20 years. Her enthusiasm for the collaborative process of filmmaking is reflected by her openness and creative problem solving with producers, directors and composers.
Bernice brings an innate feeling for storytelling to her work with a particular focus on structure, allowing her to reveal the lives of the characters who inhabit the films she edits. She brings viewers close to her subjects — often those viewed as living on the margins — leading to insights into our shared humanity.
Bernice edited numerous films for PBS's premiere television series including Henry Hampton's Blackside series on The Great Depression, the American Experience series, The Presidents (George H.W. Bush: Echoes of the Wise Men, Part 1), and American Experience's Douglas MacArthur: Destiny and The Politics of War which won a Prime Time Emmy. Bernice has also edited films for Frontline, Nova and American Masters. Among the films Bernice edited is The House We Live In for the groundbreaking series Race: The Power of an Illusion. She was an editor on the series Unnatural Causes: Is Inequality making Us Sick? which won a DuPont Columbia award. Independent Lens' Lives Worth Living, edited by Bernice, has been given a number of encore broadcasts on PBS, has screened at film festivals internationally, and is included in curricula in many schools and universities.
The independent feature, Rebel, examines the politics of national memory by exploring the life and legacy of a Cuban woman who fought as a Confederate soldier and then became a Union spy. A Chance to Dress is an intimate portrait of a preeminent scientist and professor whose personal journey raises questions about the fluidity of gender identity and expression. Lives Worth Living tells the story of the history-making activists at the center of the Disability Rights movement.
She recently completed editing the feature length documentary Just One Drop, an exploration of homeopathy and the controversy surrounding its legitimacy as a form of medical treatment. She is presently working on a documentary short, Veteran Children, which looks at the impact of the wars in Iraq and Afghanistan on the families of those who serve.
Bernice has also worked in South Africa, Haiti and Somalia with national correspondent Charlayne Hunter-Gault for PBS's Newshour, where she edited long format stories on political and cultural change.
Films Bernice has edited have screened at museums both nationally and internationally, including at the Museum of Modern Art, the Centre Georges Pompidou, the Corcoran Gallery, the Museum of Fine Arts, and the Folkwand Museum in Essen, Germany. She has received numerous honors and awards for her work, including a Wallis Annenberg scholarship for women filmmakers; N.E.A. Regional Fellowships; CINE Golden Eagles; the Eric Barnouw Award; Biographical Film Award; Directors Choice Award; Silver Apple; International Biennale of Films on Art, Centre Georges Pompidou.
Several of the films she has edited are in the permanent collections of the Museum of Modern Art, and The Library of Congress.
Bernice advises and consults on documentary films and is currently teaching editing at Emerson College in Boston.